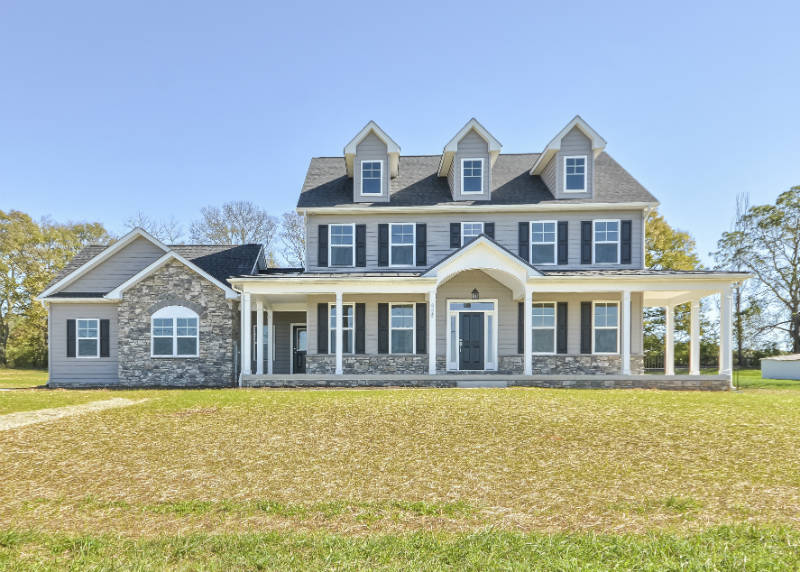 This post is Part 2 of our blog series, Home Building 101. In this blog series, we provide professional insight into the process of building a home.
Read Part 1: Home Building 101: Calculating Square Footage
Last month, we discussed how different methods of calculating square footage in a home can lead to wildly different measurements for the same home. But have you ever thought about how the cost of the land a house is built on can impact the per-square-foot price of a finished home?
There's no doubt you've already looked long and hard at the available lots to build on. The criteria upon which you choose your land is similar to what you would consider if purchasing a finished home. You look at neighborhood, commute to work, access to amenities, and (of course) price. When considering a lot on which you'll build, you also are likely to consider the characteristics of the land itself – whether it's level or sloping, if there are any ponds or streams included in the lot, and whether the plot of land is wooded or clear.
When building new, you not only have to calculate the cost of the physical home in the per-square-foot pricing, but also the land that house sits upon. So, a 2,000-square-foot home on a $25,000 represents a cost of $12.50 per square foot. But if you are building that same home on a $60,000 lot, the per-square-foot price increases to $30.00 per square foot – $17.50 per square foot higher!
The neighborhood itself can have an impact on how much that square footage will be, not just based on the price of land. Some subdivisions require conformity, so you may be required to include brick, stone, or stucco for the front elevation. These requirements will increase your overall price. Additionally, more desirable neighborhoods are likely to draw higher lot prices, further driving up your building cost.
Amenities (which are often reason for choosing a lot) can also drive up the cost of a lot. Communities need money to maintain walking trails, clubhouses, pools, playgrounds, etc. They raise this money through higher lot prices or fees while living in the neighborhood. Again, you should consider these mandatory fees in your per-square-foot calculations so you can gain a more realistic picture of how much your home is really going to cost, and how you may have to price it in the event of a future sale.
Want to learn more about how land price can impact your square footage costs, or are you in the market for quality land in a great location? Contact the professionals at Hurd Builders. We can guide you through every step of the home-building process.